Get Back to Your Life • Get Stronger & More Energetic • Revitalize Your Life
Are you frustrated with your health?
Hear From Patients Just Like You
"Dr. Grier and the Bright Futures team have been so helpful to me and my children. They take the time to listen and truly understand each patient's underlying issues and goals, and provide educational opportunities for continued learning to improve overall health. I have been a patient for several years and am amazed by the results I have experienced. So much so, that my children have also become patients. Dr. Grier and all the staff is amazing with our children! We are so excited to see how continued care will impact our family!"

Katie M.

Patient
The Bright Futures Difference
Release
Care starts with finding and releasing the restrictions that are causing your health problems.
Rebuild
Then healing continues as care helps your body rebuild damaged tissues, making you stronger and more capable.
Revitalize
Continued care allows for complete healing.  Revitalized health allows for a healthy, happy, productive life.
Bright Futures Helps All Types of Patients & Conditions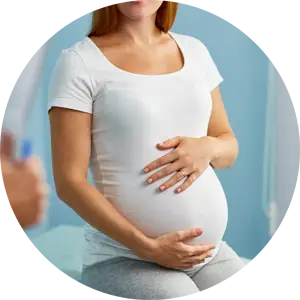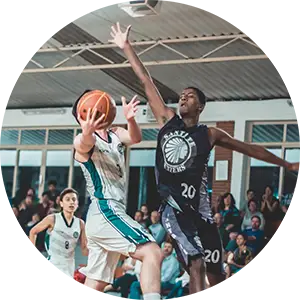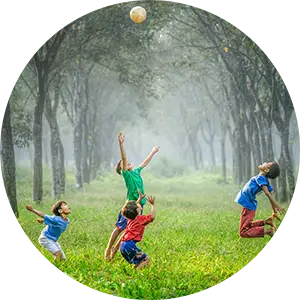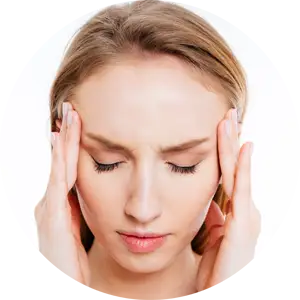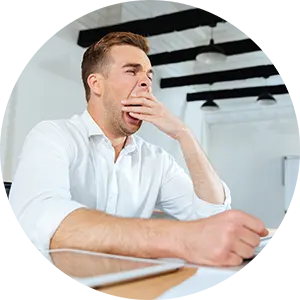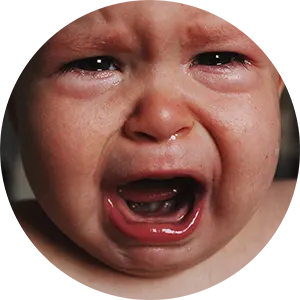 Let your health lead you to a bright future!
Simply put, I was ready to try anything. I was in my third year of playing baseball at the University of Northern Iowa and had developed stabbing low back pain that would travel down the back of my leg. It was like being struck by lightning. After taking medications that dulled the pain but made it nearly impossible to hit a baseball, I needed a better solution. A family member suggested chiropractic care, and though I knew nothing about chiropractic, I gave it a shot. Two weeks later, I regained full function and range of motion. In other words, I had my life back!
What Makes Bright Futures So Different?
Bright Futures Chiropractic is like no other healthcare facility in Eastern Iowa. With a beautiful facility, a team of highly trained professionals, and state-of-the-art technology and equipment, our approach to care truly sets us apart.
We believe that you are designed to be healthy and that your body is smart and capable of health when given the opportunity. Because of this, we care for children and their families. Many of the children we see were brought by their parents not because there was "something wrong" but because they understood that their child's health depends on having a healthy spine and nervous system.
For many others–children and adults, we initially see them because health or performance isn't going well. It's true that being sick, hurting, or unhealthy is extremely common in our society, but we know that it is not normal. Normal = Healthy, and health problems exist for a reason–the causes must be discovered.
Our responsibility is to uncover the roadblocks keeping you from optimal health. To accomplish this, we work with you on your first day to gather a thorough understanding of your health in its current state, what your body has been through in the past, and–most importantly–your goals for the future.
Once we understand your goals, we perform an unmatched examination to identify how your spine and nervous system are functioning, including an expert spinal examination, three nervous system scans, postural evaluation, and digital x-rays (if necessary).
Armed with knowledge of your goals and a clear picture of how your body is functioning, we can then determine if care is appropriate for you and, if so, exactly what needs to be done so your health can be restored, your performance can return, and you can achieve your goals. We become your guide on the path back to the life that's waiting for you.
Since 2007, we've helped people have healthy pregnancies, eliminate migraines, and get back to work after being stalled by lower back pain, neck pain, or extremity problems. We've seen many people reduce and then eliminate medication use, get back to playing the sports they enjoy, and be able to fully participate with their families again. We've also worked with many local athletes to optimize their performance and recover from injuries. From babies who are hours old to adults who have been hard on their bodies for decades, our care approach has consistently produced remarkable results.
Bright Futures Chiropractic is so different in that we combine your goals and our examination findings to deliver care that makes a powerful difference across the whole lifespan. Our care is a strategy people use to get and stay healthy, allowing them to be the best version of themselves.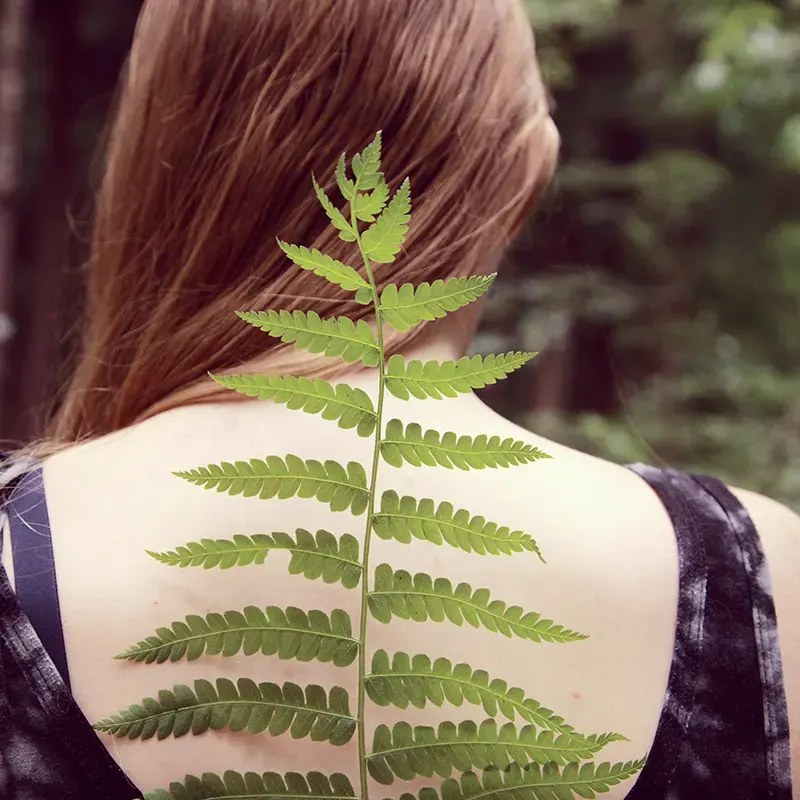 Discover how Bright Futures Chiropractic
Helps People Like You Fulfill Their Purpose.
We have proudly served the Washington County community and beyond for over 15 years. We have naturally helped thousands of our friends and neighbors rediscover their health, and we've got over 175+ five-star reviews to prove it!
Hear From Patients Just Like You
How The Bright Futures System Works
Our care is designed to produce results in the short term and performance in the long term. We help you meet your goals, get back to what you need to do, and get even better at doing the things you love to do.
1. Discover
When you schedule your Initial Visit, we start with a thorough consultation where you help us understand what your body has been through, what you're currently experiencing, and–most importantly–your goals. Then, our comprehensive examination, utilizing state-of-the-art technology and expert doctors and staff, reveals how your body is truly functioning.
2. Analyze
Your Doctor analyzes what was discovered and will create a custom plan of action to help your body get back on track and functioning better fast so you can get back to life and what you need to do.
3. Revitalize
A life of full health and optimal body function requires a spine and nervous system that are in great shape. Receiving care as part of a healthy lifestyle allows your body to overcome the stress you encounter on a daily basis, giving you an advantage many aren't aware of.
How does Bright Futures Chiropractic help you naturally feel better and move better?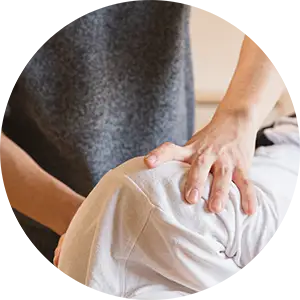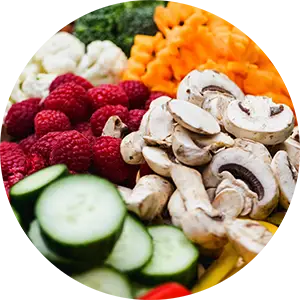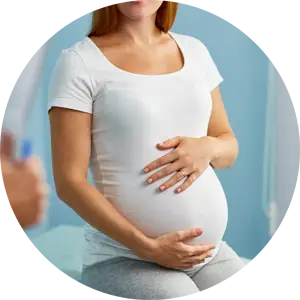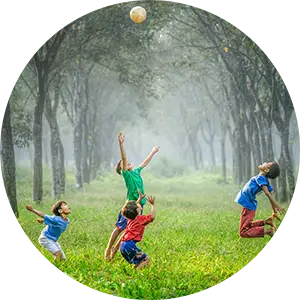 What could not fixing your problem cost, now and in the future?
In short, your life is at stake.
Please understand I don't mean this in a get-your-affairs-in-order way. I mean, what makes life worth living to you? What do you love doing, and what would be missing from your life if you could no longer do that? Let me explain through a patient story.
We met Jean at a Christmas event in Kalona. Jean loved taking her young grandchildren to events like this, walking, and going shopping with them. But Jean hobbled up to us, desperate for help. She had lost the ability to walk far without pain. Her medical diagnoses were Fibromyalgia and allodynia, and she said that even her clothes touching her skin hurt. She was taking many different medications to manage the symptoms she had developed. And her health continued to get worse. She was only 54 years old.
On the intake form where we asked, 'What is this condition interfering with?', she simply answered "Life" in big, bold letters.
On our first visit, we did as we always do–we dug deep into her health history, learning what her body had been through and what it was currently going through. Then, as we talked about her goals, Jean teared up as she talked about how she'd love to get back to walking around town and being active with her grandchildren, as she had two more on the way. She didn't think any of this would be possible again, and she was devastated.
Within five months of beginning care, Jean was walking from her house in Kalona to our office and back. She had resumed nearly all her activities and was back to having a blast with her grandchildren. She got off almost all of her medications and was able to continue improving and maintaining her restored health. In short–her LIFE was back!
Jean's problems didn't start when she started having symptoms. We traced the likely cause of her years of slow health decline to a car accident in 1980. 35 years before her first appointment with us! I still wonder how much better Jean's quality of life would have been if she had sought chiropractic care earlier.
The reality is that the best time to deal with our health is right now. From newborns who have just experienced the stresses of childbirth to their mothers, fathers, and grandparents. We all live in an unnaturally stressful world that causes the specific types of body breakdown that chiropractic can help with.
Waiting allows things to get worse. Whether noticeable or not, health decline can rob us of happy, productive years of life that could be filled with extraordinary enjoyment. The cost of not caring for our health is far higher than we recognize. Is now the right time for you to get checked?